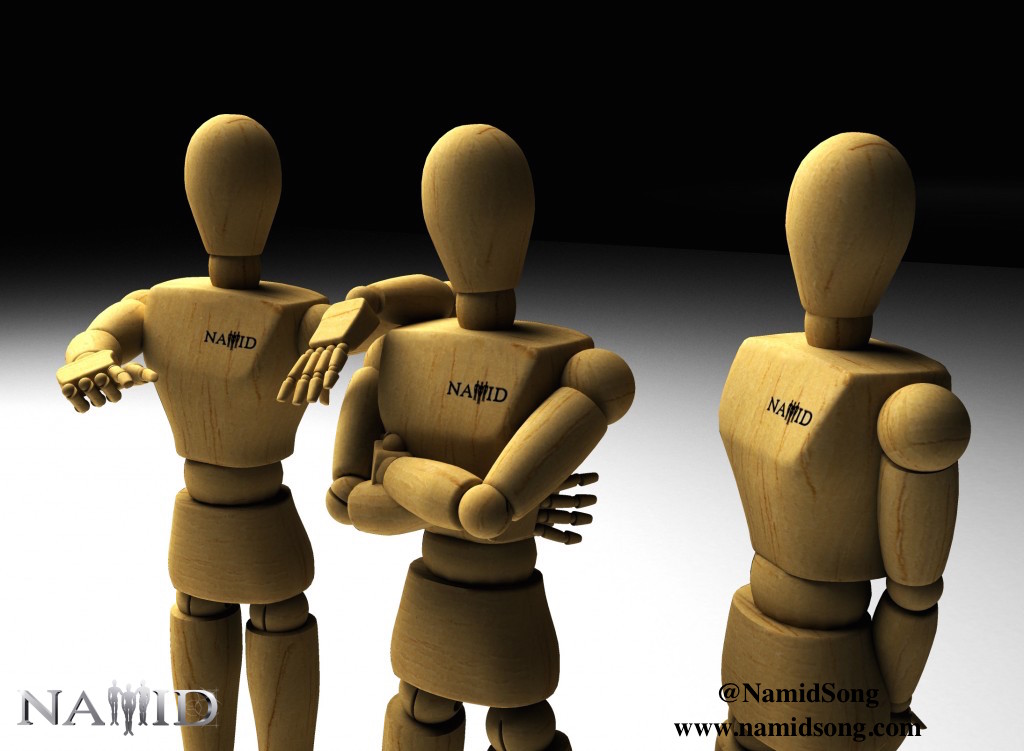 NAMID (pronounced NAA-Mid) Virtual Band:
The Animated Pop Group.
The Sound:
Pop with a soulful edge and a touch of Vegas swag.
The Concept:
NAMID is a raceless, faceless, ageless group. NAMID is everyone, and everyone is NAMID.
Biography:
The Dakotah Brothers, Nakai, Nawat and Namid make up the animated group known as NAMID (a Native American name meaning "Star Dancer").
The trio of brothers always dreamed of a life that existed beyond the craft shop where they were made. Growing up, the brothers were exposed to a unique mix of musical influences from Motown to Contemporary Jazz to Pop/ Top 40. This fueled their passion for singing and performing and they began to see music as a way to fulfill their dreams.
However, the lack of diversity of serious virtual groups in music began to give the brothers a jaded view of the industry. They created music for the love of it, not focusing on mainstream success.
Their continued commitment to the craft allowed them to refine their talents. Namid refused to let their dream die and pushed his brothers to begin working on tracks and experimenting with different sounds. Realizing they were creating something special, they decided to come together and officially form the virtual music group now known as NAMID (Namid as the front-man, his brothers as members of the group and Co-Producers) Di'Mon Brown, a veteran producer, heard the Dakotah brothers' music and was impressed by their raw talent.
Everyone that heard the reference track wanted to know more about the group and hear more music. As a result of the overwhelming response from listeners, NAMID recorded their first single "Doesn't Matter" and released their first mixtape Dakotah Vol. in March 2017.
Namid and his brothers take it all in stride and in pursuit of their dream; they are still committed to "just having fun doing what they love." Stay tuned…more NAMID to come!
– See more at: https://namidsong.com